Greetings from the new computer lab! You may have heard that some rearranging has taken place and we are pleased to have the original computer lab room be the computer lab again. The permanent space as well as the new specials schedule of seeing one class per grade level each week has really allowed tech to experience some great units.
Kindergarteners have returned to their ABC book projects and are mastering the technology troubleshooting skills of logging in independently using personal credentials, disabling CAPS LOCK after keyboards have been wiped down between classes, backspace, mouse control and web navigation. 
First graders have had a great time back in the lab learning all about coins, their names and values and combining coins to match specific values. One game on ABCYa.com that has been particularly fun is called Break the Bank. Keep practicing to help skills solidify. During our next unit we will be exploring famous Americans, inventors, explorers, heroes and more. 
In second grade, we have continued with our Fort Collins History unit. Most recently we explored this area in the mid 1800's to learn about the Arapaho people that called the Fort Collins area home and how their leader, Chief Friday, helped his band navigate the changing times as settlers moved here from the East. Coming up, we will learn about the trappers and traders in the late 1800's, and Fort Collins' first permanent residents as the fort became a town.
Third graders have been working hard on their digital portfolios (school websites) and learning how to insert artifacts from various locations. Inserting google drive items such as All About Me slide presentations, uploading images and documenting sources from online material are all skills that will help students further personalize these collections of work. Digital design will be our next unit as we try our hand at ASCII art.
In fourth grade we have expanded on our spreadsheet unit by analyzing nutritional labels of 4 different snack foods to determine which is the healthiest choice. Using data entry in a spreadsheet to create a grade helped compare the various nutrients for analysis. It was interesting to find out that, even using the exact same data, students determined
different snacks were healthiest. We discovered that data can be used to show different things depending on how it is analyzed. Our next unit will be storytelling in a 3D coding program called CoSpaces.
Fifth graders have begun an exciting unit called Genius Hour. Based on a practice by Google which allows its engineers to spend 20% of their time to work on any project that they want and the positive effects on productivity and invention, this time will be spent pursuing topics of interest, allowing students an opportunity to discover/investigate one of their passions and reflect on/share their learning with others while also providing opportunity to develop skill sets that are valuable in any
learning situation (research, experimentation, collaboration, creativity, problem solving and critical thinking). This unit will take us through the remainder of the year.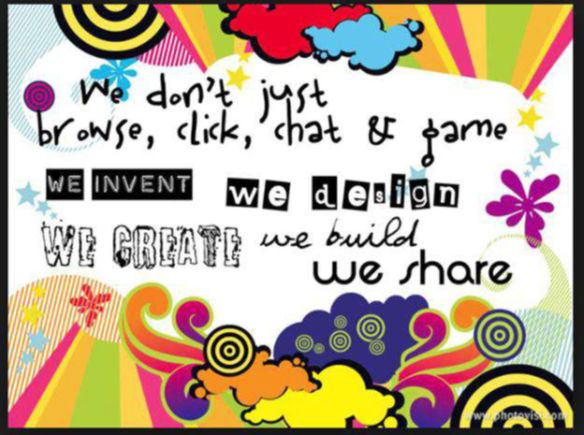 Please encourage your child to continue practicing keyboarding skills on a regular basis and feel free to contact me if you have any questions!
Melissa Hartman
melissah@psdschools.org