Annual Bacon Fun Run to Return in 2021-2022 School Year!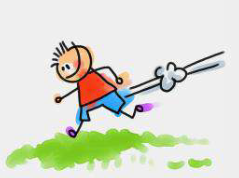 Many adjustments have been made in the 2020-2021 school year and the Bacon PTO has one more in store. Due to the challenging nature of this school year and the priority to keep our students, teachers and staff safe, there will be no Bacon Fun Run this academic year. This decision has been made to protect the health of our Bacon family, to ease any pressure for families to fundraise when  so many community members are experiencing financial hardships, and to avoid adding extra work for our tireless and amazing teachers and staff. The Bacon PTO feels incredibly lucky that last year's Fun Run brought in enough funds to take us through this year and allowed us to support our Bacon community without a major fundraising event this year.
If you would still like to donate to Bacon Elementary, visit: https://schoolpay.com/link/baconpto
Your gift is always greatly appreciated.
Sincerely,                                                                                                                                                                         
Bacon PTO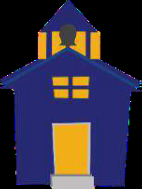 Bacon Elementary PTO
Please visit our PTO web page to access upcoming events
https://sites.google.com/view/baconelementarypto/home
Upcoming PTO Meeting: Friday, Feb. 5th
9:00 AM via ZOOM
Join us on Friday February 5th at 9am on Zoom! Use the following link:
https://us02web.zoom.us/j/85475653400?pwd=R0lFcWY5Y1U2ZW5zazIxWU0xSlJxQT09
Meeting ID: 854 7565 3400
Passcode: 756762
All parents/guardians and teachers of Bacon Bulldogs are invited.
We want to hear from you!  Send your comments, questions, suggestions & feedback to ptobacon@gmail.com
Bacon PTO is so happy to see all of the Bacon Bulldogs back in school!
                              We ❤ YOU!!!                                    
We Need your Morning Fresh Milk Caps!
Please send in rinsed milk caps for money for our school!
students can bring them to the receptacles near the front
office anytime. Students must follow school protocol to be
moving through the hallways, please ask individual teachersif you have questions.
PTO will also be collecting milk caps before & afterschool at both gate entrances/exits on Friday, Feb. 12th.
5th Grade Baby Pictures for the Yearbook 
  Include students' first name, last name and teachers' name and email to Sabrina Barstow @ Sabrinamarie713@gmail.com
 If you are new to Bacon, interested in becoming a member of the PTO, or would like to join our Zoom Meetings,
please follow this link: https://forms.gle/JoWfYA9q1XWgCzGy5
Facebook: Bacon Elementary PTO
Instagram: @ptobacon
WE ❤ BACON