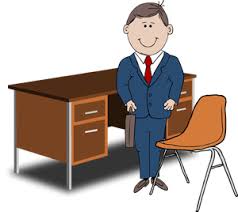 Thanks for your part in making the first two weeks of in-person learning a success at Bacon. The grace we have all shown one another is noticed and much appreciated. There have been bumps along the way, but the Bacon school community is pushing through and I'm proud of everyone's commitment to making it count for all learners.
In the midst of my current running streak which started at the beginning of the pandemic, I've taken to the practice of listening to music, podcasts, or running in silence for a time of reflection; all of which are just what I need as I navigate the pandemic and all its challenges. A quote from a podcast that has resonated with me recently is, "Each morning I get to decide if I have a good day or a great day." This differs slightly from what I've always told myself about having the power each morning to decide to make the new day a good day or a bad one. When I look back, I wonder why anyone would decide to have a bad day! This has been my driving force as I've navigated the 2020-21 school year. Have there been challenges? Yes!
Have there been stressful times with many unanswered questions? Yes! Am I fortunate to be leading Bacon Elementary during these unprecedented times? Yes!  Thanks for taking this little journey with me and remember, each morning you have a decision to make…..good day or great day!
Mr. Horky
Reminder – Picture retake day AND class group photo day is February 11th!